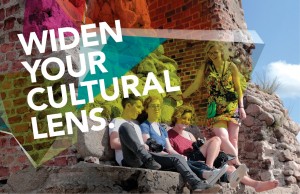 The Helix Project immerses students in the history of European Jewish life — filled with joy, coexistence, and creative potential. This summer, undergraduate and graduate students have the rare opportunity to explore the history of Central and Eastern Europe through the interdisciplinary lens of Jewish culture. Over three weeks of travel through Belarus, Lithuania, Latvia, and Poland, the Helix Project traverses the historical heartlands of a millennium of Jewish life.
Breaking down barriers between past and present, students are immersed in the cultural life of Central and Eastern Europe. The Helix Project gives unique insight into the pre- and post-Soviet borderlands — the former Pale of Settlement — while gaining new understanding of the complex multi-cultural worlds that have existed in these lands for centuries.
This is not a trip only for or about Jews. The program approaches Jewish culture as the product of many different traditions, places, and ideas across national, ethnic, religious, and cultural lines of all sorts. The Helix Project explores these messy, joyful, sometimes tragic, sometimes beautiful realities. And Helix welcomes the participation of people of all backgrounds. Applications for Helix 2015 are due March 2nd.  We welcome applications from students in all fields, and a background (personal or academic) in Jewish Studies is not required. The program begins on July 6, with an intensive week of cultural and language education in Southern California. Then, students spend the next two weeks exploring the heart of Jewish Europe, learning and discussing with leading scholars and with a challenging and inspiring group of peers.