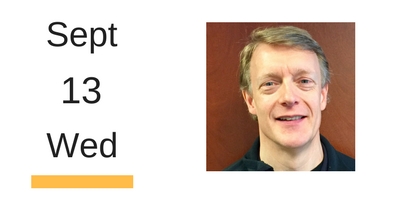 Paul Tillich's Idea of Judaism
13 September 2017 / 3:00PM
Robert E. Meditz
Class of '47 Room - Babbidge Library
---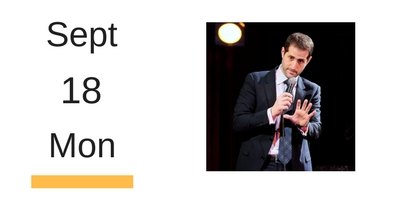 18 September 2017 / 7:30PM
Modi Rosenfeld
Mandell JCC - West Hartford
---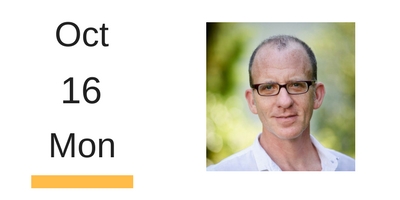 From the Spheres to the Sefirot
16 October 2017 / 12:00PM
Yossi Chajes
Dodd Research Center - Room 162
---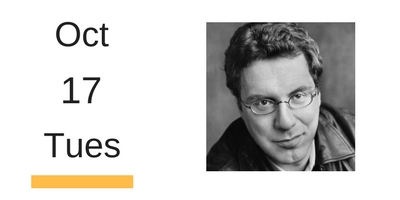 Jewish Comedy: A Serious History
17 October 2017 / 7:00PM
Jeremy Dauber
Charter Oak Cultural Center, Hartford
---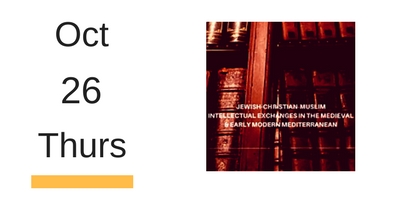 Jewish-Christian-Muslim Symposium
26 October 2017 / 9:00AM - 6:00PM
Abrahamic Program Launch
Student Union - Rms 304 A & B
---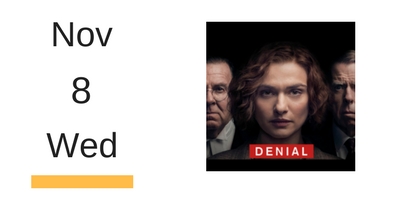 Denial: Film Screening and Discussion
8 November 2017 / 4:00PM
Hans Laufer
Video Theater 2 - Babbidge Library
---
14 November 2017 / 9:30AM
Noam Osband
Video Theater 2 - Babbidge Library
---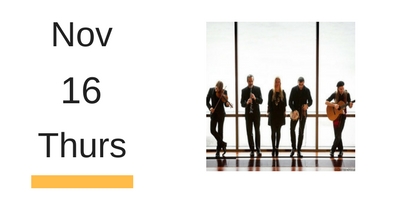 16 November 2017 / 7:00PM
Guy Mendilow Ensemble
Charter Oak Cultural Center, Hartford
---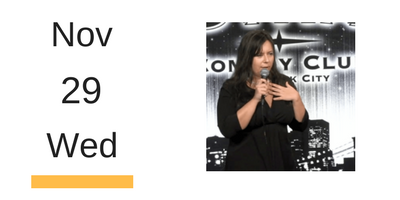 29 November 2017 / 7:00PM
Vicky Kuperman
Dodd Research Center - Konover Auditorium
Missed the event? We've got you covered! Visit our recap page.
Subscribe to our e-news to find the latest event updates right in your inbox. 
Center events are free and open to the public.  We hope to see you there!
Parking:
Parking is available in the North and South garages on campus. Garage rates are $1/hr after 5pm and $2/hr before 5pm. Did you know that after 5:00 pm, visitors may park in any on-campus space not designated as reserved, restricted or limited? 
Getting Here:
View an interactive map of the Storrs campus and even download the app version to your phone: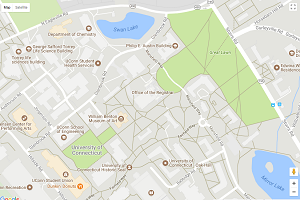 __________________
The Center for Judaic Studies and Contemporary Jewish Life sponsors a number of event series designed to support both scholarship and the arts.  
Each month, the Center for Judaic Studies and Contemporary Jewish Life sponsors a Faculty Colloquium that showcases the work of a scholar in Judaic Studies.  The informal gathering provides an opportunity for scholars to present and discuss their current research projects. The discussions are open to all, and a kosher lunch is served.
The Yiddish Tish luncheon discussion, established in 1982 by founding Director Arnold Dashefsky, convenes monthly to speak and read in Yiddish. The group welcomes new members of any speaking level!
The Fierberg Lecture in Judaic Studies sponsors the annual Academic Convocation on the Holocaust.  Guest speakers have included award-winning director Vassilis Loules and renowned Holocaust expert Berel Lang.
Our recently established Judaic Studies Road Show provides lectures from UConn's world-class faculty on a wide variety of topics in Judaic Studies to synagogues, JCCs, high schools, libraries, and other community institutions across the state of Connecticut.
Additionally, we have forged a partnership with Charter Oak Cultural Center in Hartford to collaborate on cultural and educational events. This relationship extends our capacity to support, sustain, and foster Jewish culture and the arts beyond the campus.
In the spirit of our mission to provide support and enrichment, we also collaborate with many departments and centers across the University to fund various lectures and projects of mutual interest.