Programming
Enrichment through the sponsorship of several programming initiatives is the goal of the Center for Judaic Studies and Contemporary Jewish Life.  View our event calendar, and stay up-to-date on all of our programming. Learn about the many lecture series and cultural events we have to offer on a wide range of topics!  Our events are always free and open to the public.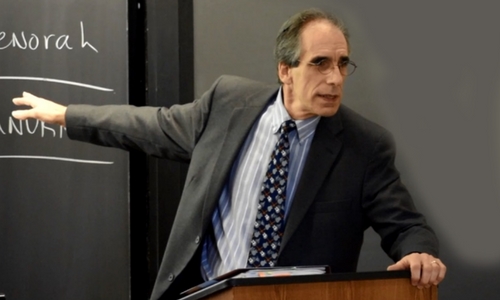 Academics
Expand your knowledge in the literatures and cultures of the Jewish people by taking a few courses, or become an expert in the field by pursuing the Bachelor of Arts, Master of Arts, or Doctorate in Judaic Studies at UConn. Discover opportunities in study abroad, funding, and other available resources.  Learn about our faculty and alumni. Find out what Hebrew and Judaic Studies has to offer you!
Research
The Center's mission is to advance research and scholarship in the field of Judaic Studies by providing resources and information to faculty and students.  Learn about the latest funding opportunities sponsored by the Center.  Find information on conferences, seminars, fellowships, and grants.  Discover resources for teaching and research.  Stay updated on the publications of our faculty.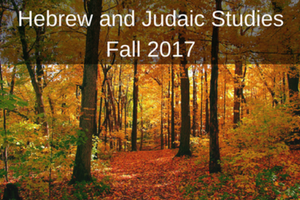 Find fall courses that fit your schedule and fulfill the content areas you're missing! Course topics in Hebrew and Judaic Studies (HEJS) include Jewish Humor, the Black Death, Modern Jewish Thought, Literature and Civilization of the Jewish People, and the Jewish Middle Ages. The Bible is offered as an Interdepartmental course (INTD). Biblical and modern Hebrew language courses are also available. <Learn more>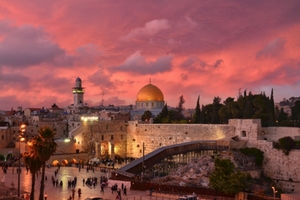 The recipients of the 2017 Israel Academic Travel Awards sponsored by the Center for Judaic Studies, Global Affairs, and Middle East Studies have been announced.  Congratulations to our awardees Miriam Katz, Nathan Schachter, and Shelly Silver. 
<Learn more>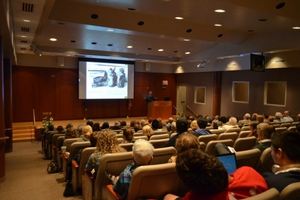 On Monday, April 24, guest speaker Trinity College Professor Samuel D. Kassow presented on a hidden archive found in the Warsaw Ghetto for our annual Academic Convocation on the Holocaust.  Photo courtesy of Akshara Thejaswi/The Daily Campus. <Click here for The Daily Campus article>