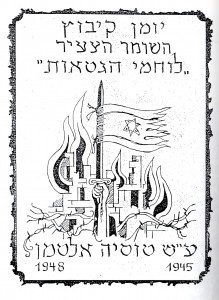 Writing about Resistance in the Immediate Aftermath of the Holocaust.
FACULTY COLLOQUIUM – February 3rd, 2015 at 12:30pm, Class of '47 Room – Library
Avinoam J. Patt is the Philip D. Feltman Professor of Modern Jewish History at the Maurice Greenberg Center for Judaic Studies and the Director of the Museum of Jewish Civilization at the University of Hartford.  He received his Ph.D. in Modern European History and Hebrew and Judaic Studies from New York University.   Patt teaches courses on Modern Jewish History, American Jewish History, Responses to the Holocaust, the History of Zionism and the State of Israel, Jewish film, and Modern Jewish Literature, among others.  RSVP to attend.
---