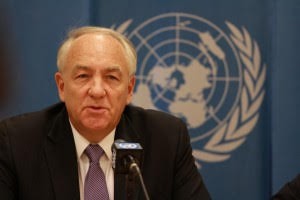 On Tuesday, November 17 at 4:00 PM, Ambassador Stephen J. Rapp, an Ambassador-at-Large for War Crimes Issues, 2009-2015 for the Office of Global Criminal Justice, U.S. Department of State will present a lecture commemorating the international military tribunal at Nuremberg.
This lecture is will take place in the Konover Auditorium in the Thomas J. Dodd Research Center, and is free and open to the public.
For more information, contact the Dodd Center at doddcenter@uconn.edu.
---