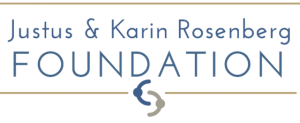 The Justus & Karin Rosenberg Foundation today announced it second annual Internship Support Program.
The program provides grants to college and graduate students who accept unpaid or low-paying internships with an organization (NGOs and not-for-profits) whose work aligns with the Foundation's mission. The grants shall be used to support the recipient's reasonable living expenses during the course of the internship.
"We are eager to support students who want to work with, and learn firsthand from, organizations that combat hatred and antisemitism," said Justus Rosenberg, president of the Foundation. "As an integral part of the program," Dr. Rosenberg added, "students will be mentored by our executive director, Kenneth Stern, a recognized international expert in hatred and antisemitism."
Applications for 2016 Rosenberg Internships can be submitted between April 1, 2016 and April 29, 2016.
---