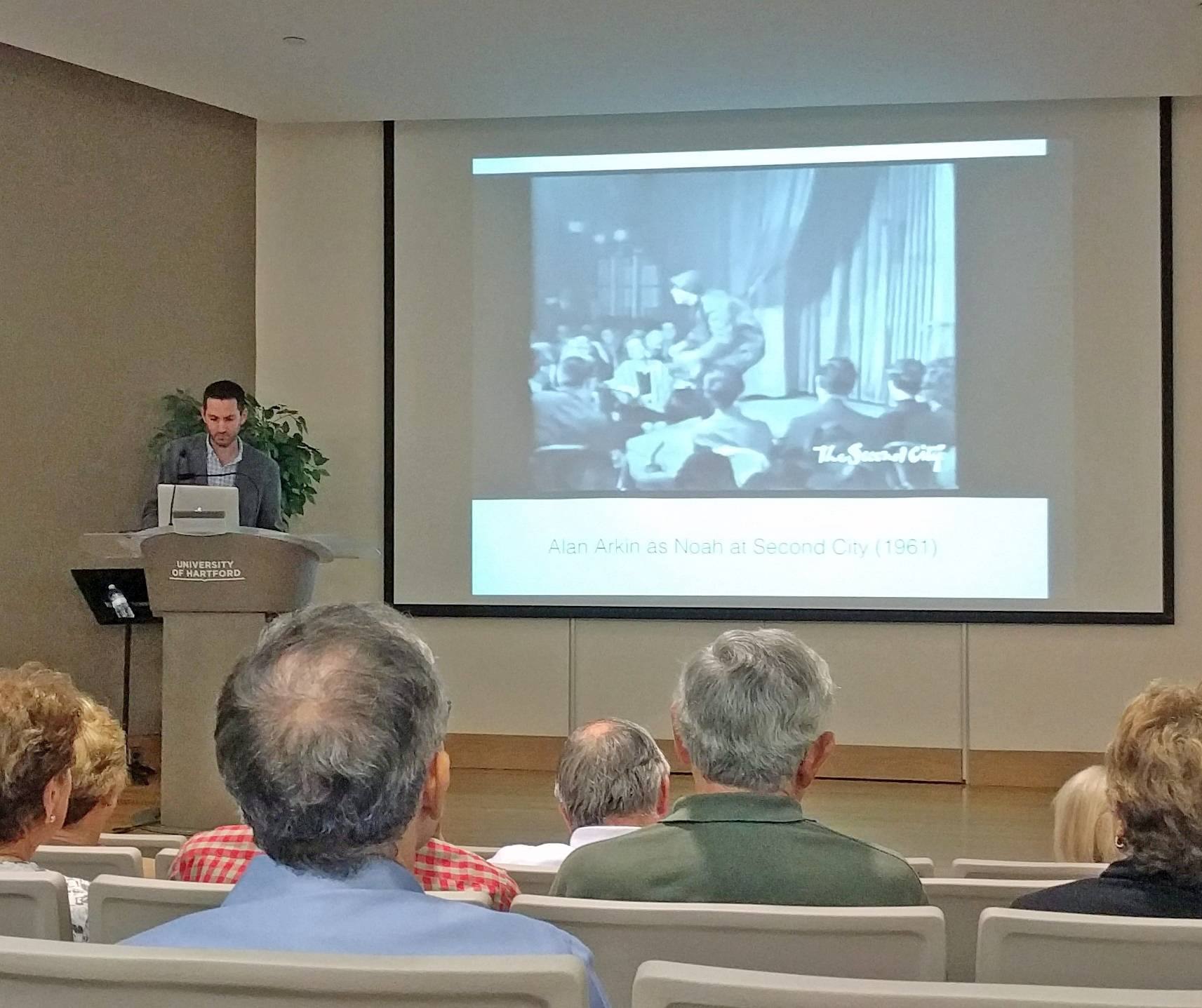 Today's comedy, from stand-up to movies to TV, is dominated by both Jewish entertainers and producers.  What accounts for this worldwide success?  On Wednesday, September 14, Josh Lambert, Academic Director of the Yiddish Book Center and visiting assistant professor of English at the University of Massachusetts, Amherst, examined the question in the first talk of this fall's Jewish Humor Lecture Series developed by the University of Hartford's Maurice Greenberg Center for Judaic Studies and co-sponsored by UConn's Center for Judaic Studies and Contemporary Jewish Life.
In his presentation, "The Roots of Jewish Humor," Professor Lambert explored the possible reasons for the notable, modern-day success of Jewish comics, ultimately rejecting the idea that today's comics are tapping into and perpetuating an ancient tradition, largely because no such coherent tradition of comedy can be found in the textual sources of the Talmud and Hebrew Bible.  Instead, Professor Lambert attributed much of the comedic success of performers such as Sarah Silverman and Adam Sandler and producers such as Judd Apatow and Carl Reiner to the fact that Jews are fundamentally connected to the most deeply valued Western traditions while remaining as outsiders to the majority culture.  This allows Jewish comedians to provide a unique and different take on subject matter that is ubiquitous, engendering the humor that members of Western culture can relate to.
In essence, Jewish comics of today have done what sages and prophets accomplished two millennia ago—crafted an irresistible commodity that found favor throughout the world.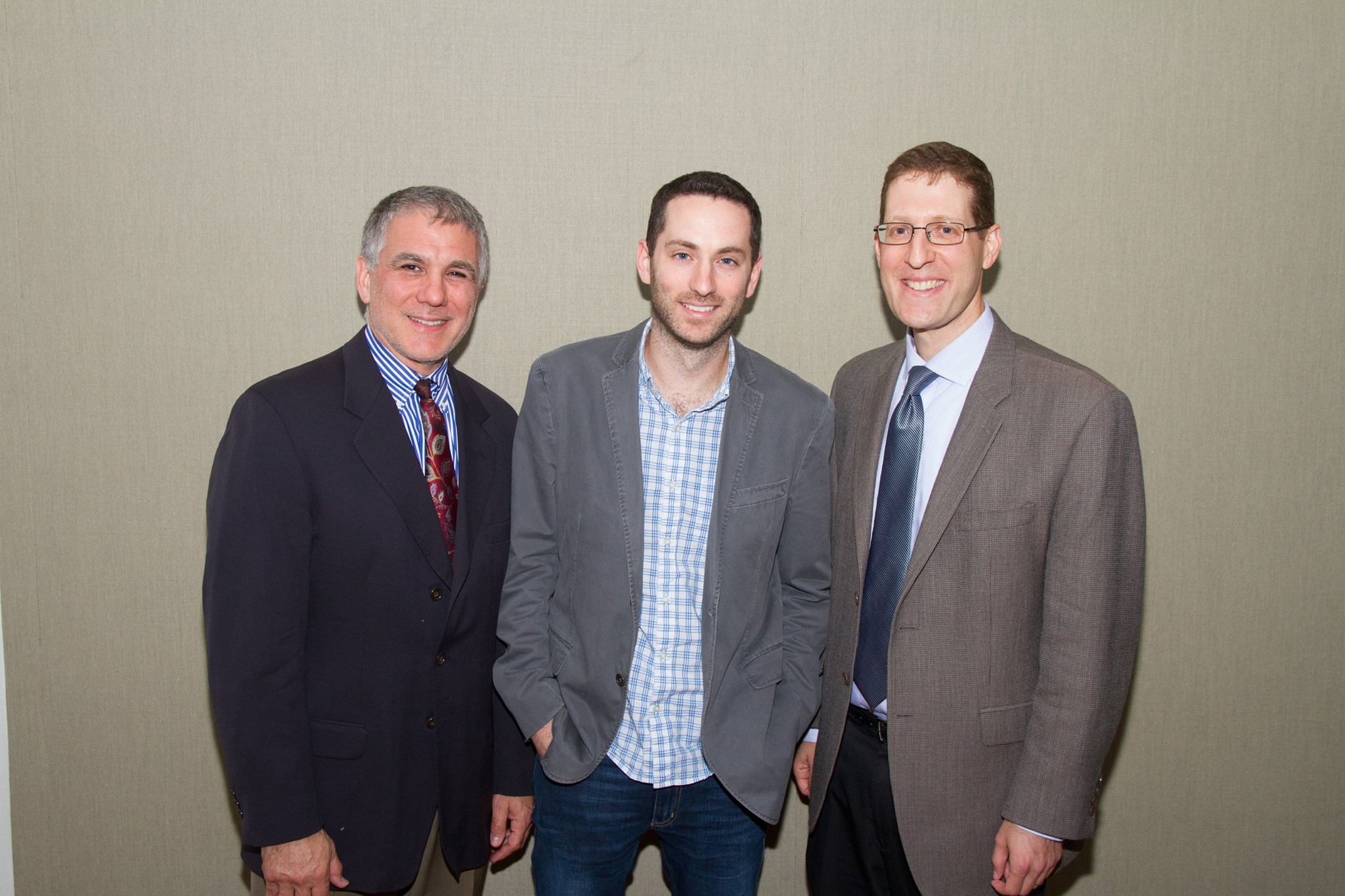 Professor Lambert is the author of Unclean Lips: Obscenity, Jews, and American Culture (2014), which won a Jordan Schnitzer Book Award from the Association of Jewish Studies and a Canadian Jewish Book Award. He serves as a contributing editor to Tablet and has contributed to the Los Angeles Times, Haaretz, the Los Angeles Review of Books, the San Francisco Chronicle, the Globe & Mail, and the Forward.
The Jewish Humor Lecture Series is being offered in conjunction with a new Jewish humor course developed and being piloted at both UHart and UConn by Professor Avinoam Patt (UHart) and Professor Jeffrey Shoulson (UConn).
On October 19, the annual Lillian Singer Jewish Humor Lecture will feature the unique and captivating style of noted stand-up comedian, Jessica Kirson. On November 16, Jesse Appell, a stand-up comedian who brings Jewish humor to China, will perform at UConn as part of the series.
---