American Jewish Year Book 2016  Includes Pew Study that Finds Commonalities between Orthodox Jewry and Evangelical Protestants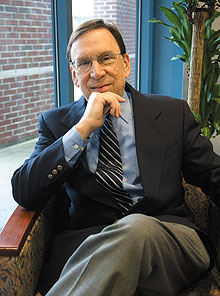 The 2016 volume of the American Jewish Year Book, co-edited by Professor Arnold Dashefsky of the University of Connecticut and Professor Ira Sheskin of the University of Miami, has been recently published by Springer. The publication is supported by the Center for Judaic Studies and Contemporary Jewish Life as well as the College of Liberal Arts and Sciences at the University of Connecticut and the Miller Center for Contemporary Judaic Studies and College of Liberal Arts and Sciences at the University of Miami. Included in this volume of the Year Book is the 2015 Pew Report on Orthodox Jews, "A Portrait of American Orthodox Jews," as well as a response to the report from nine distinguished scholars and a rejoinder by Pew researchers.
The 2015 Pew report on American Orthodox Jewry represents an extended analysis of the data collected in the 2013 Pew Study, "A Portrait of Jewish Americans."  Pew, a nonpartisan research center that produces surveys on a myriad of topics, finds that while adult Orthodox Jews makeup only 10% of the American Jewish population, they represent a growing community due to their average younger age and high fertility rates. According to Pew, "if the Orthodox grow as a share of US Jews, they gradually could shift the profile of American Jews in several areas, including religious beliefs and practices, social and political views and demographic characteristics." 
Despite the various sub-sects within the growing Orthodox community, Pew's data find that politically and religiously, as a whole, the group more resembles white Evangelical Protestants than other Jewish groups based on the importance of religion in their lives and in that they are more likely to identify as more politically conservative than other Jews and are more than three times as likely to identify or lean Republican than other Jews.
If the divide between liberal and conservative Jews grows, significant policy implications in communal and political life could develop.  Unless dialog is cultivated and maintained across the spectrum of Jewish groups, a fractured community could come to distrust those with opposing views; and intolerance of differing viewpoints could be fostered, mirroring what we have recently seen in the wider American culture as the 2016 presidential election and its aftermath demonstrated.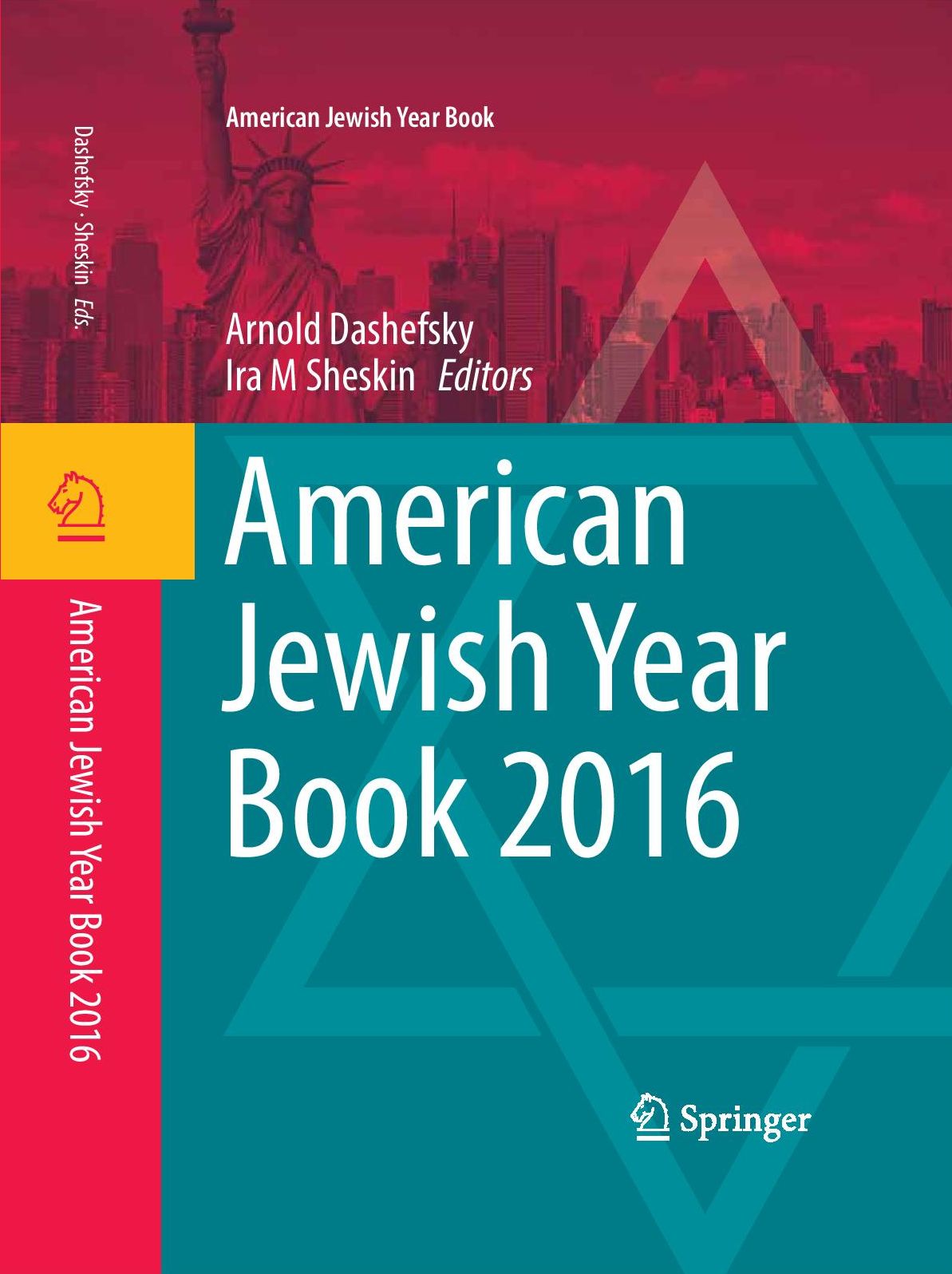 Since 1899, the Year Book has served educators, scholars, lay leaders, and members of the Jewish community as an inestimable resource. Featuring chapters from eminent scholars on North American Jewish life as well as extensive lists detailing the numerous North American Jewish institutions, periodicals, academic resources, and major events, the Year Book preserves an invaluable annual record of Jewish life.
The 2016 volume includes topical articles on international affairs by Mitchell Bard, which summarizes and relates yearly events through the lens of the American-Israeli relationship, and an article on the diverse dimensions of American Jewish family life by Harriet Hartman.  Population studies for the United States, World Jewry, and Canada are provided by Ira Sheskin and Arnold Dashefsky, Sergio DellaPergola, and Charles Shahar, respectively.
---