The UConn Humanities Institute will be hosting a talk on Monday, April 24, at 4:00 pm with guest speaker Dr. James E. Young entitled "The Stages of Memory: Reflections on Memorial Art, Loss, and the Spaces Between."  
The lecture takes place in the UCHI Conference Room (room 153), fourth floor, Homer Babbidge Library, Storrs Campus. 
Dr. James E. Young is the Founding Director of the Institute for Holocaust, Genocide, and Memory Studies, UMass Amherst, and jury member for the Berlin Holocaust Memorial and the 9/11 Memorial. 
The talk is supported by the Symbolic Reparations Research Project, Humanities Institute, UCHI Public Discourse Project, Human Rights Institute, Center for Judaic Studies and Contemporary Jewish Life, and the Department of Art and Art History. For more information contact Associate Professor of Art History Robin Greeley (robin.greeley@uconn.edu), or visit: http://symbolicreparations.org/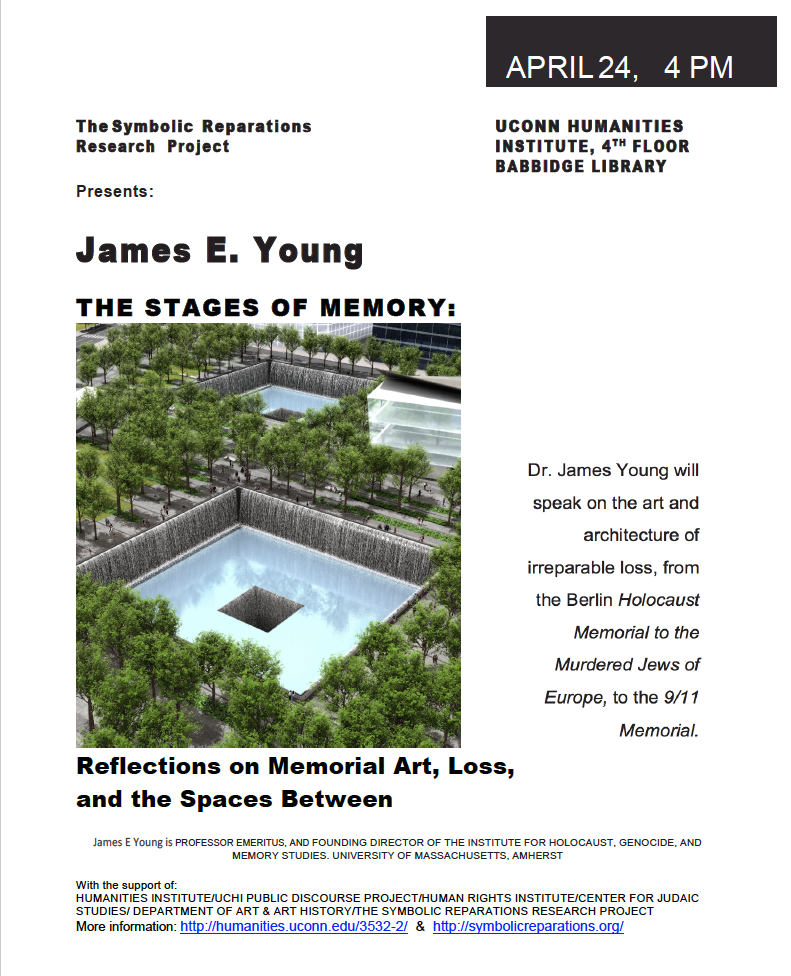 ---