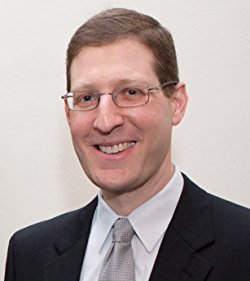 On Tuesday, February 6, at 12:30 pm, Professor Avinoam Patt will present "The Jewish Heroes of Warsaw: The Afterlife of the Warsaw Ghetto" for the Center for Judaic Studies Faculty Colloquium series. The talk will be held in the Humanities Institute conference room located on level 4 of the Babbidge Library.
Professor Patt is the Philip D. Feltman Professor of Modern Jewish History at the Maurice Greenberg Center for Judaic Studies at the University of Hartford where he is also director of the Museum of Jewish Civilization.
A complimentary kosher lunch will be served. This event is free, open to the public, and attendance qualifies for honors credit. It is made possible by the Center for Judaic Studies and Contemporary Jewish Life Frances and Irving Seliger Memorial Endowment Fund, the Humanities Institute and the Department of Literatures, Cultures, and Languages. Please RSVP to https://ujspatt.eventbrite.com
About the Talk
On April 19, 1943, Jewish resisters of the Warsaw Ghetto rose up against the Nazi soldiers guarding them. The Warsaw Ghetto Uprising was transformed into a symbol of Jewish resistance, Jewish sacrifice, and Jewish martyrdom during and after World War II. Professor Patt will examine how and why this watershed event quickly became the prism through which Jews around the world understood and interpreted the murder of European Jewry during the Holocaust and the ways in which memory of the uprising was mobilized by diverse Jewish communities in the service of varied political ideologies after the war.
About the Speaker
Professor Patt received his PhD in Modern European History and Hebrew and Judaic Studies from New York University. His first book, Finding Home and Homeland: Jewish Youth and Zionism in the Aftermath of the Holocaust (published by Wayne State University Press, May 2009) examines the appeal of Zionism for young survivors in Europe in the aftermath of the Holocaust and their role in the creation of the state of Israel. He is the co-editor (with Michael Berkowitz) of a collected volume on Jewish Displaced Persons, titled We are Here: New Approaches to the Study of Jewish Displaced Persons in Postwar Germany (Wayne State University Press, February 2010). He is a contributor to several projects at the United States Holocaust Memorial Museum and is a co-author of the source volume, entitled Jewish Responses to Persecution, 1938-1940 (USHMM/Alta Mira Press, September 2011). Professor Patt has also published numerous articles, book chapters, and encyclopedia articles on various topics related to Jewish life and culture before, during, and after the Holocaust and is director of the In Our Words Interview Project with the children and grandchildren of Holocaust survivors.
If you require an accommodation to participate, please contact Pamela Weathers at 860-486-2271 or pamela.weathers@uconn.edu.
---