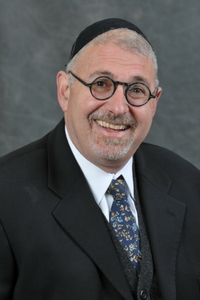 On March 5 at 12:30 pm, Professor Pinchas Giller will present "The Changing Face of Kabbalah Research" for the Center for Judaic Studies Faculty Colloquium series. The talk will be held in the Heritage Room on the fourth floor of Babbidge Library.
The event is free and open to the public, and a kosher lunch will be served. Please RSVP to attend: https://cjsgiller.eventbrite.com
About the Presentation
The most influential summary of the development of Kabbalah was Gershom Scholem's "Major Trends in Jewish Mysticism." However, since the publication of "Major Trends" some seventy years ago, many new discoveries and historical interpretations have revised the scholarly view of this branch of Jewish Studies. Where was Scholem correct and where have his conclusions been disproved? In individual terms and on a large scale, the popular understanding of the role of Kabbalah in the history and phenomenology of religions is in bad need of revision.
About the Speaker
Professor Giller is Chair of the Jewish Studies Department and Jean and Harvey z"l Powell Professor in the College of Arts & Sciences at the Ziegler School of Rabbinic Studies. He directs the Kabbalah and Hasidism Program at the American Jewish University.
This event is made possible by the Center for Judaic Studies, the Humanities Institute, the Department of Literatures, Cultures, and Languages, and the Medieval Studies Program.
If you require an accommodation to participate, please contact Pamela Weathers at 860-486-2271 or pamela.weathers@uconn.edu.
---