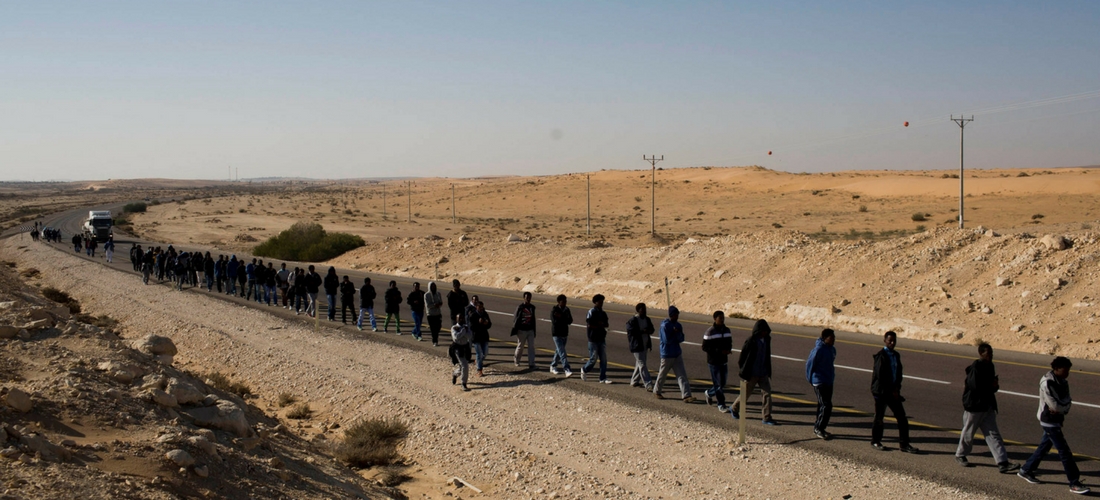 On Wednesday, April 18, at 3:30 pm, Dr. Tally Kritzman-Amir will present "The Israeli Asylum System: Refugee Exclusion in the Land of Refugees" at the UConn School of Law in Hartford. The presentation will be held in Janet M. Blumberg Hall, Hosmer Hall, 65 Elizabeth Street, Hartford. For directions, please visit: https://www.law.uconn.edu/about/maps-directions
The event is free and open to the public. It is made possible by the UConn Center for Judaic Studies, the Human Rights Law Association, and the Jewish Law Students Association. If you require an accommodation to participate, please contact Pamela Weathers at 860-486-2271 or pamela.weathers@uconn.edu.
About the Talk
Although Israel is a signatory to the Convention Relating to the Status of Refugees, it has yet to provide adequate protection to non-Jewish refugees. The talk will discuss the different exclusionary practices which together make up the Israeli asylum regime, in a comparative context, recently reaching their peak with a decision to deport African asylum seekers to third countries. 
About the Speaker
Dr. Tally Kritzman-Amir is a Senior Lecturer of immigration and international law at the College of Law and Business, Israel; a Visiting Fellow at Harvard Law School's Human Rights Program; and a scholar-in-residence at the Hadassah Brandeis Institute. She also teaches "Refugee law and policy" at Yale University in the Spring of 2018. She received her LLB from Tel Aviv University, Magna Cum Laude (2002). She clerked for Justice Mishael Cheshin in the Israeli Supreme Court and has been a member of the Israeli bar since 2004. Dr. Kritzman-Amir received her PhD from Tel Aviv University after graduating from the direct PhD program and wrote her thesis on "Socio-economic refugees" (2008). She was a Fox International Fellow at Yale University (2006-7), a Hauser Research scholar at NYU (2008-9), and Polonsky Fellow at the Van Leer Jerusalem Institute (2010-5). Her research and teaching interests are refugee law and policy, immigration law and policy, international human rights, and clinical education
photo credit: Oren Ziv/Activestills
---