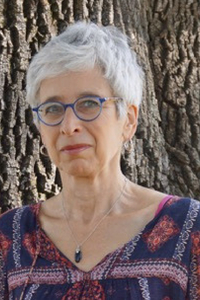 Many congratulations to our colleague Susan Einbinder whose book After the Black Death: Plague and Commemoration Among Iberian Jews was recently released. Professor Susan Einbinder (Hebrew and Judaic Studies and Comparative Literature) will be teaching "The Black Death" and "The Jewish Middle Ages" in the upcoming fall semester. A few seats are still open for both classes. This is a great opportunity to study with one of the leading scholars in the field. 
In After the Black Death, Susan L. Einbinder uncovers Jewish responses to plague and violence in fourteenth-century Provence and Iberia. Einbinder's original research reveals a wide, heterogeneous series of Jewish literary responses to the plague, including Sephardic liturgical poetry; a medical tractate written by the Jewish physician Abraham Caslari; epitaphs inscribed on the tombstones of twenty-eight Jewish plague victims once buried in Toledo; and a heretofore unstudied liturgical lament written by Moses Nathan, a survivor of an anti-Jewish massacre that occurred in Tàrrega, Catalonia, in 1348.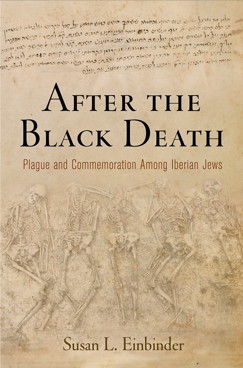 Through elegant translations and masterful readings, After the Black Death exposes the great diversity in Jewish experiences of the plague, shaped as they were by convention, geography, epidemiology, and politics. Most critically, Einbinder traces the continuity of faith, language, and meaning through the years of the plague and its aftermath. Both before and after the Black Death, Jewish texts that deal with tragedy privilege the communal over the personal and affirm resilience over victimhood. Combined with archival and archaeological testimony, these texts ask us to think deeply about the men and women, sometimes perpetrators as well as victims, who confronted the Black Death. As devastating as the Black Death was, it did not shatter the modes of expression and explanation of those who survived it—a discovery that challenges the applicability of modern trauma theory to the medieval context.
---