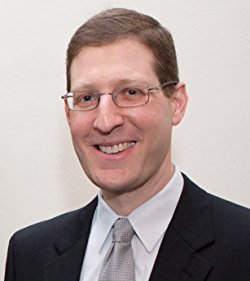 We are delighted to announce that Professor Avinoam Patt has accepted the position as Director of the Center for Judaic Studies and Contemporary Jewish Life. He will begin the directorship in August 2019.
Professor Patt comes to UConn from the University of Hartford, where he has been the Philip D. Feltman Professor of Modern Jewish History and co-director of the Maurice Greenberg Center for Judaic Studies. He has also served as the Director of the Museum of Jewish Civilization at the University of Hartford. Previously, he worked as the Miles Lerman Applied Research Scholar for Jewish Life and Culture at the Center for Advanced Holocaust Studies of the United States Holocaust Memorial Museum.
Professor Patt is an accomplished scholar in the fields of Modern Jewish History and Holocaust Studies and has published extensively on Jewish responses to the Holocaust, Jewish Displaced Persons in postwar Europe, and American Jewish Fiction. He is co-editor of a newly published volume, The Joint Distribution Committee at 100: A Century of Humanitarianism, and author of a forthcoming book on the early postwar memory of the Warsaw Ghetto Uprising, The Jewish Heroes of Warsaw (to be published by Wayne State University Press).
We know you share our enthusiasm and that of the other members of the search committee, Sara Johnson, Jacqueline Loss, and Frederick Roden (with special thanks to Pamela Weathers, our administrator) in congratulating and welcoming Avinoam Patt.
Sebastian Wogenstein (Interim Director)
Stuart Miller (Academic Director)
---