The Paradox of the Start-Up Nation
A leadership briefing with Suzanne Patt Benvenisti
Director General of the Taub Center for Social Policy Studies in Israel
Thursday, December 12 | 8 to 9 a.m.
BlumShapiro | 29 S. Main Street, West Hartford
What's the secret to the high-tech sector's success... and what's stopping the rest of the economy from joining in?  Israel's innovative high-tech sector is seen around the world as the crown jewel of the Israeli economy. Yet, productivity and wages in Israel are low, income inequality is high, and the poverty rate is among the highest in the western world.
Free by invitation | Light kosher breakfast | Validated parking available
RSVP by December 10 to Karen Nichols
knichols@jewishhartford.org | 860.727.6130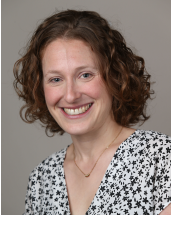 Suzanne Patt Benvenisti is Director General of the Taub Center for Social Policy Studies in Israel. She has provided management, strategy and operations consulting to a range of NGOs in the United States, Israel and Rwanda.

Photo: Matam high-tech park, Haifa. By Zvi Roger/Haifa Municipality, 2010.
---