Yiddish Culture in Wartime 1939-1945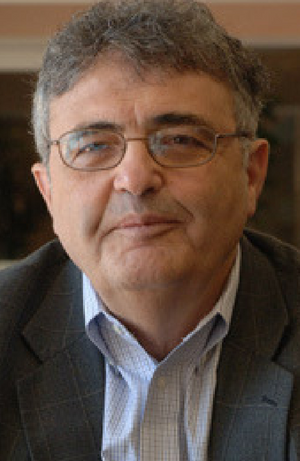 Please join us online on June 30, at 7 pm (EST), when Sam Kassow presents "Yiddish Culture in Wartime 1939-1945." The talk is part of our new Yiddish Culture Series and cosponsored by Voices of Hope.
The series Di Yidishe Velt: A Virtual Festival of Yiddish Culture is a project of the UConn Center for Judaic Studies in partnership with the Jewish Hartford European Roots Project.
Sam Kassow is the Charles H. Northam Professor of History at Trinity College.
Please email Pamela Weathers at pamela.weathers@uconn.edu to receive login details. 
Save the date for additional programs in this series!
Di Yidishe Velt: A Virtual Festival of Yiddish Culture
Jewish Hartford European Roots 
June 16 at 4 pm (EST) | Eddy Portnoy, Academic Advisor and Director of Exhibitions at the YIVO Institute for Jewish Research | Bad Rabbi: And Other Strange but True Stories from the Yiddish Press [Register]
July 13 at 7pm  (EST) | Nick Underwood, Assistant Professor of History and Berger-Neilsen Chair of Judaic Studies, The College of Idaho | "The World of Yiddish Theatre in History and Digital" [Register]
July 27 at 7pm (EST) I Mark Slobin, Winslow-Kaplan Professor of Music Emeritus, Wesleyan University | "The Yiddish Song Today." Cosponsored by the University of Hartford Greenberg Center [Register]
September (Date and Time TBD) | Anna Shternshis and Psoy Korolenko, Yiddish Glory: The Lost Songs of World War II 
---