2016 Teaching the Holocaust and Genocide from a Global Perspective Workshop
Thursday, May 5, 2016
8:30AM – 5:00PM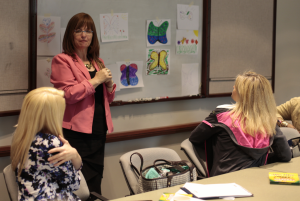 Registration is now open for the 2016 Teaching the Holocaust and Genocide from a Global Perspective workshop presented by the Thomas J. Dodd Research Center at the University of Connecticut.  Visit their website for more information and to register.
Guided by international experts, this workshop will provide participants the opportunity to explore new theories, resources, and approaches for teaching the Holocaust and genocide from a global perspective.  Featuring engaging presentations, two hands-on, break-out workshops, and a public keynote lecture, the day will be an inspirational, informative, and practical experience for educators. Outcomes for participants will include new capacity for curriculum design appropriate for a variety of grades and content areas, access to resources and materials for use in the classroom, and ongoing support for professional development in human rights education through the Dodd Center.
---
Workshop is free of charge and open to enrollment by pre-service and in-service teachers of all grades and content areas.
Workshop examples and tools will be most appropriate toLanguage Arts and Social Studies teachers at the middle and high school level.
---
Presenters Include:
Dr. Shalmi Barmore
Founding Director of Education Programs, Yad Vashem, Israel
Professor Zehavit Gross
UNESCO Chair-holder, Education for Human Values, Tolerance and Peace, Bar-Ilan University, Israel
Ms. Nela Navarro
Director of Education & Lecturer, Center for the Study of Genocide and Human Rights, UNESCO Chair in Genocide Prevention, Rutgers University, USA
Professor Sebastian Wogenstein
Associate Professor of German, Department of Literatures, Cultures, and Languages, University of Connecticut, USA