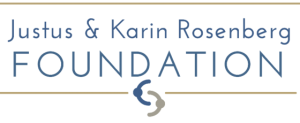 The Second Annual Rosenberg Student Internship Program provides grants for college and graduate students who accept unpaid or low-paying internships that align with the Rosenberg Foundation's mission, used to support the recipient's living expenses during the internship.
The Foundation's mission is "to support efforts to combat antisemitism and anti-Israel activity on campus, antisemitic hate crimes, Holocaust denial, antisemitic discourse, state-sponsored antisemitism, and other issues that have a direct impact on the growth of antisemitism."
The maximum individual grant is $3000. Applications for the 2016 Rosenberg Internships can be submitted between April 1, 2016 and April 29, 2016.
---