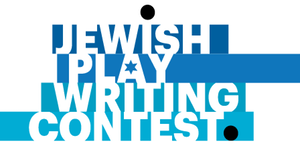 Submissions of full-length plays on contemporary Jewish themes are due October 15, 2016, for the 2017 Jewish Plays Project. The top 10 finalists will have portions of their plays performed in various cities in front of a panel of judges who will determine the winner. Center Director Jeffrey Shoulson will serve as a judge this spring when finalists compete at Charter Oak Cultural Center in Hartford. To date, 18 Jewish Plays Projects have gone on to production in New York, London, Tel Aviv, and many US cities.
ABOUT THE JEWISH PLAYS PROJECT: The Jewish Plays Project puts bold, progressive Jewish conversations on world stages. The JPP's innovative and competitive development vehicle invests emerging artists in their Jewish identity; engages Jewish communities in the vetting, selecting and championing of new voices; and secures mainstream production opportunities for the best new plays.
Visit the Jewish Plays Projects to find out how to submit your work!
---