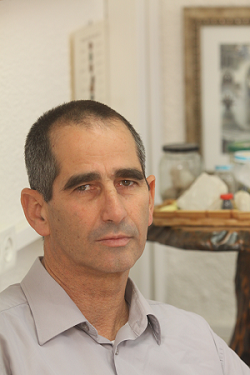 On September 27 at 12:30 PM in Dodd Conference Room 162, Dr. Efraim Lev will present "Medicine and Maimonides in Medieval Egypt: Notes from the Cairo Geniza." The event is open to the public and a kosher lunch will be served.
About the Talk
Nearly 2,000 of the 300,000 fragments found in the Cairo Genizah deal with medical issues and among them is a practical prescription written in the hand of the great Jewish philosopher, legal scholar, and physician, Maimonides (1138-
1203). This presentation will offer some insights into the materials used in the prescription and what they can tell us about practical medical knowledge in the Middle Ages.

About the Speaker
Dr. Efraim Lev is Professor of Humanities in the Department of Land of Israel Studies at the University of Haifa.
---