Com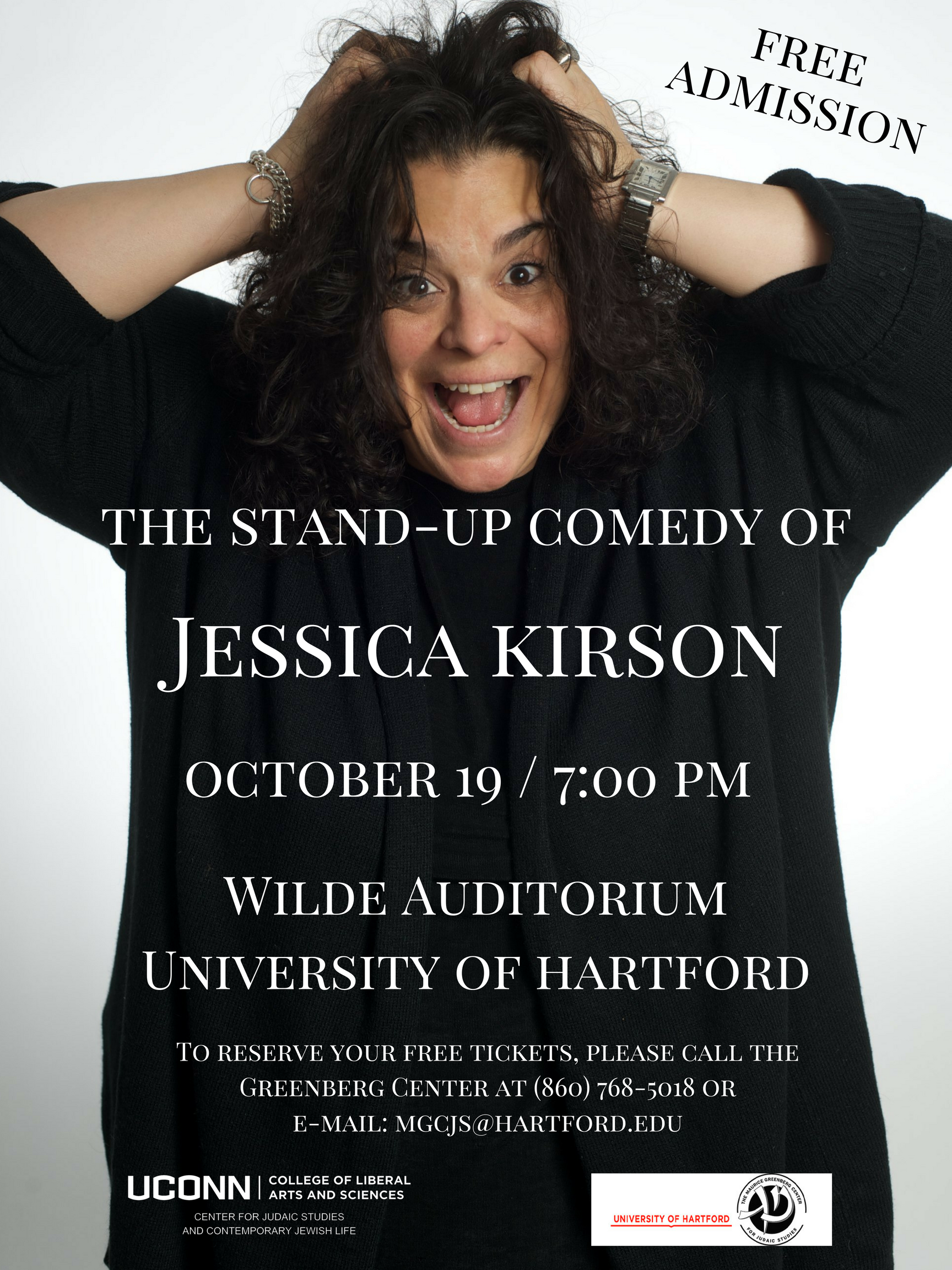 ic Jessica Kirson will perform her stand-up routine at the University of Hartford's Wilde Auditorium on October 19 at 7pm as the second feature in a Jewish Humor Series that the Center for Judaic Studies is participating in this fall as part of a new collaborative project with the Maurice Greenberg Center for Judaic Studies at the University of Hartford and in support of a course that is being simultaneously piloted on both campuses, "Funny Jews: On Jewish Humor," taught at UConn by Center Director Jeffrey Shoulson and at UHart by Professor Avinoam Patt. These events are free and open to the public! 
To reserve your free tickets, please call the Greenberg Center at (860) 768-5018 or e-mail: mgcjs@hartford.edu
Jessica Kirson has appeared on numerous TV shows, including Last Comic Standing, The Tonight Show with Jay Jeno, and Last Call with Carson Daly.  She was awarded "Best Female Comic" by the MAC association in New York City and the Nightlife Award for "Best Stand-up Comedian" in New York City. Her YouTube channel "The Jessy K Show" has over 2.5 million views, and she has performed onstage throughout the United States. Visit her website to learn more!
---