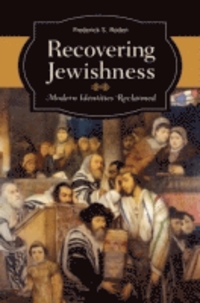 Judaic Studies affiliated faculty member Professor Frederick Roden will be discussing his latest book, Recovering Jewishness: Modern Identities Reclaimed (Praeger 2016) at a Book Talk sponsored by the UConn English Department.  The event takes place on May 3, at 1:30 pm, in the Stern Room, Austin Hall.
Also presenting at the Book Talk will be Professor Patrick Hogan who will discuss his latest work, Imagining Kashmir: Emplotment and Colonialism (University of Nebraska 2016).
Refreshments will be served.
---