On Wednesday, November 8, the Center for Judaic Studies hosted a film screening of Denial in remembrance of Kristallnacht, the Night of Broken Glass. Guest speaker and Kristallnacht survivor Hans Laufer  provided remarks and answered questions prior to the screening, which was part of an institution-wide day of reflection and conversation on the theme, "Together: Confronting Racism."
Students in the audience were moved by the relaying of Mr. Laufer's experiences during the Holocaust and his immigration to the United States as well as by the film that followed, which told the true story of Professor Deborah E. Lipstadt's fight against Holocaust denier David Irving over his falsification of history. 
For more, read The Daily Campus article featuring the event.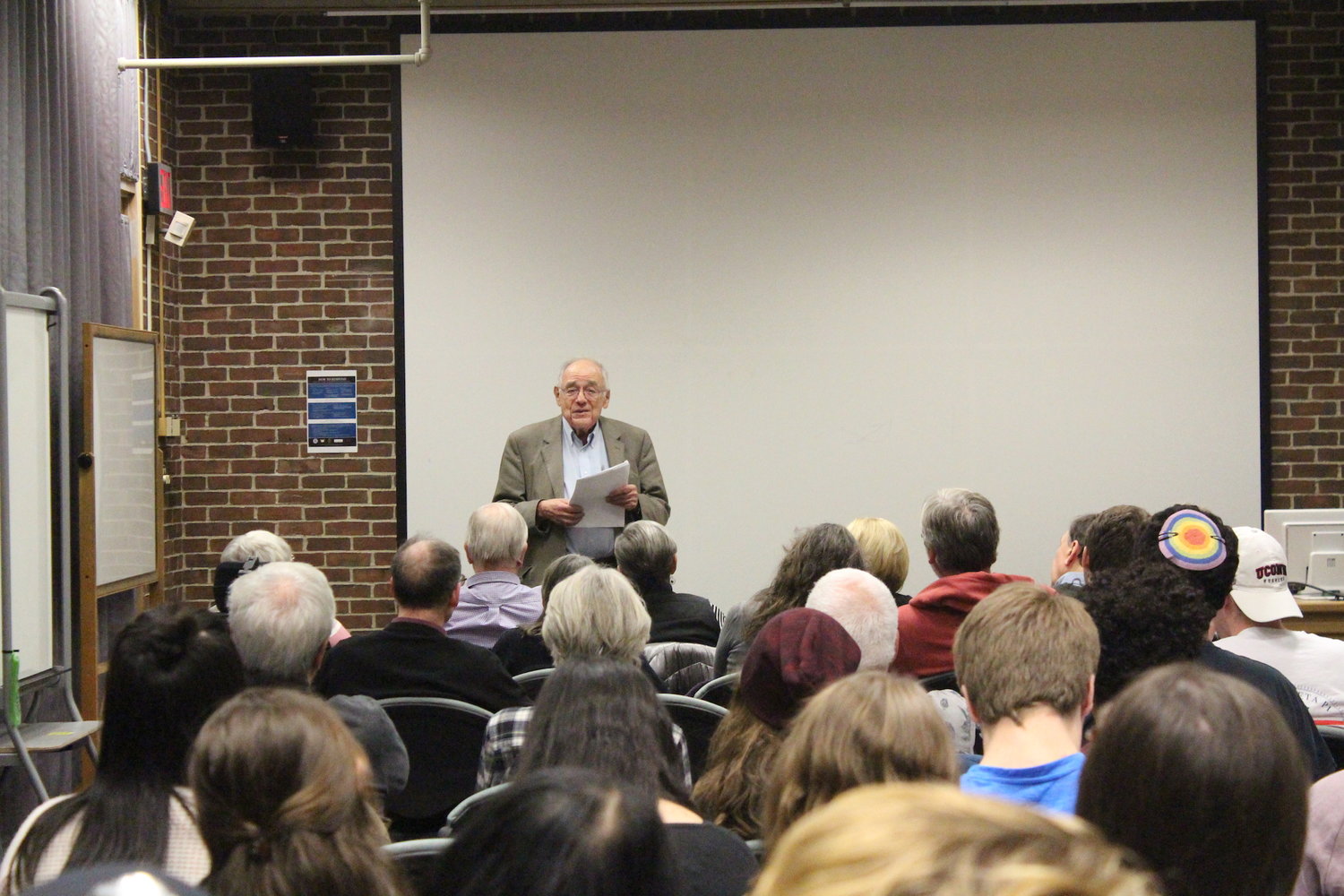 ---