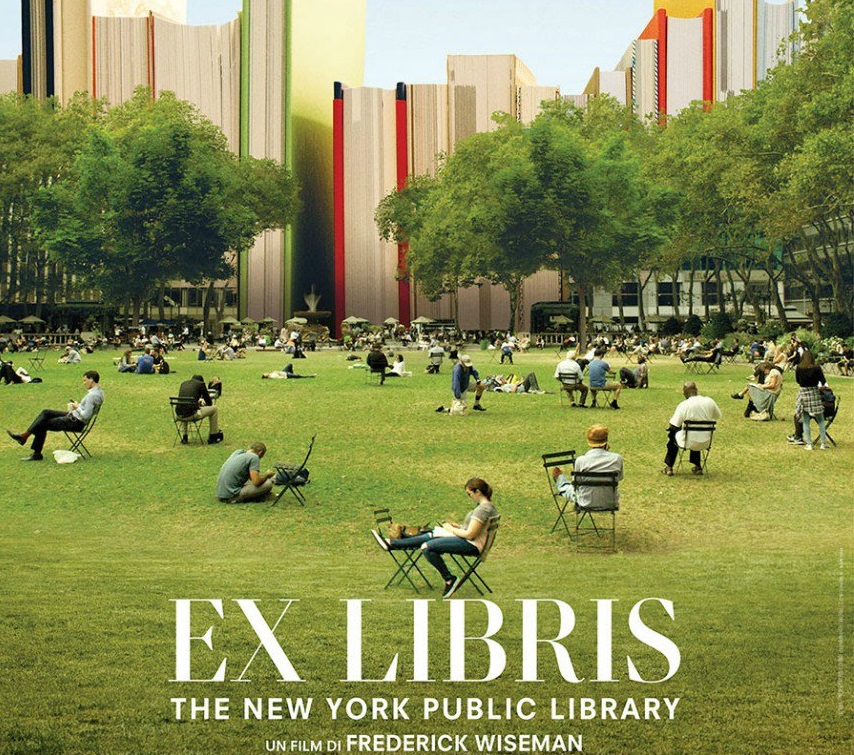 The UConn Library will be hosting a daylong event dedicated to Frederick Wiseman's 2017 documentary film Ex Libris: New York Public Library. A Panel presentation and reception will follow the screening of the film at the Spotlight Theater in Hartford. The program is free and open to the public.
Winner of the International Federation of Film Critics award at the 74th Venice International Film Festival, Frederick Wiseman's documentary follows patrons and staff at the main branch and several small branches of the New York Public Library, exploring the library system's public and democratic value.  
The event takes place on Wednesday, August 22, from 10:00 AM to 4:30 PM at Hartford's Spotlight Theater (39 Front Street, Hartford). 
Front Street Bistro is offering a 20% discount for those who attend the event.
This program is made possible by the UConn Library, Hartford Public Library, Center for Judaic Studies and Contemporary Jewish Life, and the Department of Literatures, Cultures, and Languages.
If you require an accommodation to participate, please contact Jennifer Eustis jennifer.eustis@uconn.edu
Ex Libris: The New York Public Library trailer:
---