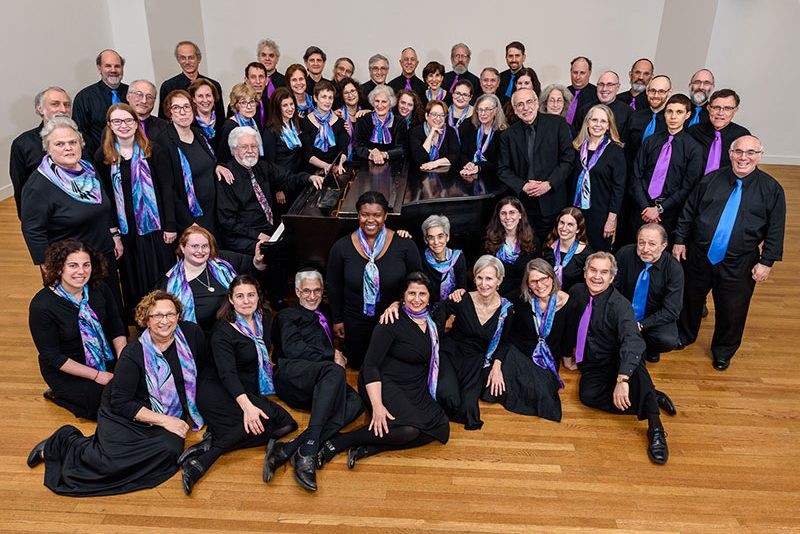 The Zamir Chorale of Boston – Four Centuries of Jewish Music
On February 24, 4:00-5:30 pm, don't miss one of the world's premier Jewish choral ensembles performing a sweeping program featuring four centuries of Jewish music! The program, hosted by Charter Oak Cultural Center, will be held at 21 Charter Oak Avenue, Hartford.
Highlights include:
Liturgical masterworks from the 19th and 20th centuries

A tribute to Leonard Bernstein with two selections

Italian Baroque music by Salamone Rossi and Carlo Grossi

Songs from Israel on the theme of reconciliation
Tickets: $20 / $15 Seniors (65+) / $5 Students & Children.
No one turned away due to lack of funds.
Part of the Charter Oak Cultural Center's Celebration of Jewish Arts & Culture
Tickets:  https://www.eventbrite.com/e/the-zamir-chorale-of-boston-four-centuries-of-jewish-music-tickets-54535724821
About Zamir Chorale of Boston
Founded in 1969,the Zamir Chorale of Boston is a musical and educational organization with a mission to raise awareness of the breadth and beauty of Jewish culture through performances, recordings, symposia, publications, and musical commissions.
Led by Founder and Artistic Director Dr. Joshua Jacobson, the fifty member chorus performs music spanning hundreds of years, four continents, and nearly every musical style. Zamir's repertoire includes Jewish liturgical pieces, major classical works, music of the Holocaust, new compositions, as well as Israeli, Yiddish, and Ladino folksongs. Concerts are designed to entertain, educate and inspire, which is why Zamir's music is enjoyed by people of all ages, religions and races.
Zamir's devoted local following is exemplified by its special recognition by and support from the Commonwealth of Massachusetts. In addition, Zamir has a far-reaching fan base through its 25 recordings and tours throughout the US, as well as in Israel and Europe. Zamir's documentary film, Jewish Voices Return to Poland, has been shown on public television stations across the US. In 2006, Zamir was honored to perform at the UN General Assembly for the first International Day to Commemorate Victims of the Holocaust.
Zamir's community involvement includes mentoring future leaders in Jewish choral music and collaborating with other choruses through joint performances.
Joshua Jacobson, a world authority on choral music, served 45 years as Professor of Music and Director of Choral Activities at Northeastern University, including nine years as Music Department Chairman and six years as the Bernard Stotsky Professor of Jewish Cultural Studies. He is also Visiting Professor and Senior Consultant in the School of Jewish Music at Hebrew College, where he received an honorary doctorate degree. Dr. Jacobson is a sought-after scholar and lecturer. His many musical arrangements and compositions are performed worldwide. His book, Chanting the Hebrew Bible: The Art of Cantillation (Jewish Publication Society, 2002), is considered the definitive source in the field. Dr. Jacobson's colorful programming and illuminating commentary make every Zamir performance a masterwork.
This event is supported by:
Samuel Roskin Trust at the Hartford Foundation for Public Giving
The Harry E. Goldfarb Family Foundation
UConn Center for Judaic Studies and Contemporary Jewish Life
LAZ Parking
Rona Gollob
Sherry Banks-Cohn
---