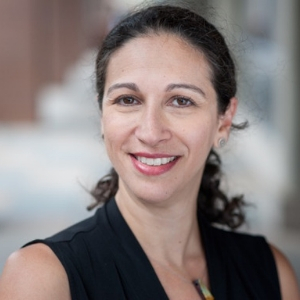 Warm congratulations to our colleague Professor Sarah Willen whose book Fighting for Dignity: Migrant Lives at Israel's Margins will be available this August from the University of Pennsylvania Press. 
"Sarah Willen's absorbing ethnography of Israeli criminalization and expulsion of migrants is disquieting and haunting by turns. Her essential and provocative treatment of how existential abjection leads to social mobilization bears lessons for observers of similar phenomena elsewhere in the world."—Samuel Moyn, author of Christian Human Rights
"Fighting for Dignity breaks new ground in anthropological studies of global migration by combining a sociopolitical approach with careful attention to the embodied experience of migrants in Israel; most importantly, even in the most dire or abject conditions, it is a story about dignity and flourishing, not one about suffering. This long awaited ethnography, based on nearly twenty years of research, is essential reading for anyone interested in how Otherness (both migrant and Palestinian) is created, lived, and challenged in Israel."—Miriam Ticktin, author of Casualties of Care: Immigration and the Politics of Humanitarianism in France
"Sarah Willen's compassionate ethnography of those excluded and expelled under the nationalist agenda of the Israeli state echoes Hannah Arendt's argument that the humanity of a persecuted people seldom survives the hour of their liberation, and may even entail visiting on others the injustices they themselves suffered in the past. Willen's moving and sobering documentation of the everyday lives of those on the margins of the state, and of Israelis actively working to preserve humanity in dark times, is not only a brilliant essay in existential anthropology; it is a wakeup call to the world."—Michael Jackson, author of Critique of Identity Thinking
In Fighting for Dignity, Sarah S. Willen explores what happened when the Israeli government launched an aggressive deportation campaign targeting newly arrived migrants from countries as varied as Ghana and the Philippines, Nigeria, Colombia, and Ukraine. Although the campaign was billed as a solution to high unemployment, it had another goal as well: to promote an exclusionary vision of Israel as a Jewish state in which non-Jews have no place. The deportation campaign quickly devastated Tel Aviv's migrant communities and set the stage for even more aggressive antimigrant and antirefugee policies in the years to come.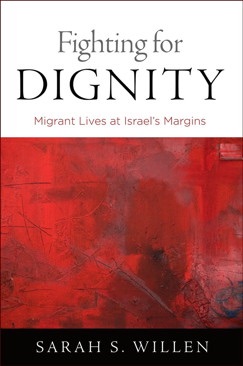 Fighting for Dignity traces the roots of this deportation campaign in Israeli history and the Israeli-Palestinian conflict and shows how policies that illegalize and criminalize migrants wreak havoc in their lives, endanger their health, and curtail the human capacity to flourish. Children born to migrant parents are especially vulnerable to developmental and psychosocial risks. Drawing on nearly two decades of ethnographic engagement in homes and in churches, medical offices, advocacy organizations, and public spaces, Willen shows how migrants struggle to craft meaningful, flourishing lives despite the exclusions and vulnerabilities they endure. To complement their perspectives, she introduces Israeli activists who reject their government's exclusionary agenda and strive to build bridges across difference, repair violations of migrants' dignity, and resist policies that violate their own moral convictions. Willen's vivid and unflinching ethnography challenges us to reconsider our understandings of global migration, human rights, the Middle East— and even dignity itself.
Sarah S. Willen is Associate Professor of Anthropology and Director of the Research Program on Global Health and Human Rights at the University of Connecticut. She is editor of Transnational Migration to Israel in Global Comparative Context.
---