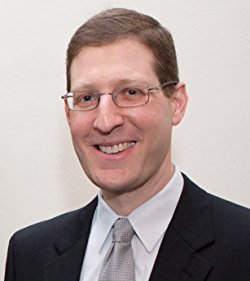 Congratulations to incoming Director Professor Avinoam Patt whose new volume The JDC at 100: A Century of Humanitarianism (Wayne State UP) was recently released! Professor Patt will begin his tenure as Director at the Center for Judaic Studies and Contemporary Jewish Life in August 2019 at which time he will also serve as the next Doris and Simon Konover Chair of Judaic Studies. 
The JDC at 100: A Century of Humanitarianism traces the history of the JDC—an organization founded to aid victims of World War I that has played a significant role in preserving and sustaining Jewish life across the globe. The thirteen essays in this volume, edited by Avinoam Patt, Atina Grossmann, Linda G. Levi, and Maud S. Mandel, reflect critically on the organization's transformative impact on Jewish communities throughout the world, covering topics such as aid for refugees from National Socialism in Cuba, Shanghai, Tehran, the Dominican Republic, France, Belgium, and Australia; assistance to Holocaust survivors in Displaced Persons camps for rebuilding and emigration; and assistance in Rome and Vienna to Soviet Jewish transmigrants in the 1970s. Despite the sustained transnational humanitarian work of this pioneering non-governmental organization, scholars have published surprisingly little devoted to the history and remarkable accomplishments of the JDC, nor have they comprehensively explored the JDC's role on the ground in many regions and cultures. This volume seeks to address those gaps not only by assessing the widespread impact of the JDC but also by showcasing the richness and depth of the JDC Archives as a resource for examining modern Jewish history in global context.
The JDC at 100 is addressed to scholars and students of humanitarian aid, conflict, displacement, and immigration, primarily in Jewish, European, and American history. It will also appeal to readers with a more general interest in Jewish studies and refugee studies, Holocaust museum professionals, and those engaged in Jewish and other relief and resettlement programs.
Reviews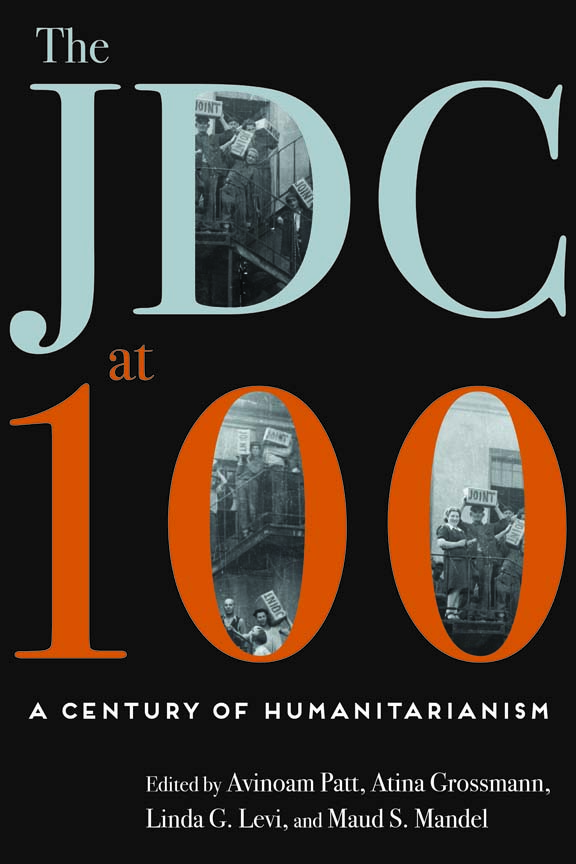 This innovative volume uses the history of the American Jewish Joint Distribution Committee as a window onto the experiences of the Jewish people during the twentieth century. It provides a unique panorama onto far-flung Jewish communities joined together through a remarkable American-based organization with worldwide concerns.
– David Engel, Greenberg Professor of Holocaust Studies, professor of Hebrew and Judaic studies, professor of history, New York University
Few organizations have histories as important and powerful as the JDC. Its century of service make it worthy of a book as excellent as this one, which we can hope, will inspire many more scholarly projects. The JDC truly deserves to be the focus of research and attention.
– Hasia R. Diner, director of Goldstein-Goren Center for American Jewish History
This remarkable collection of scholarly essays, based on the recently opened archives of the JDC, transforms our understanding of American Jewish rescue and humanitarian efforts, emphasizing the interwar and Holocaust years. Heroes, villains, murders, and mysteries fill these pages; so do grim details, poignant photographs, and trenchant analyses. A major contribution to twentieth-century Jewish history.
– Jonathan D. Sarna, Brandeis University, author of American Judaism: A History
Based largely on the underutilized archives of the Joint Distribution Committee, these riveting accounts of that century-old institution tell dramatic stories of the rescue and support the JDC has provided to Jews from China to Cuba, Eastern Europe to Israel, and beyond. Firmly committed to avoiding politics, the JDC nevertheless has had to navigate tense, delicate situations and has done so with aplomb, discretion, and remarkable successes.
– Zvi Gitelman, Professor Emeritus of Political Science and Judaic Studies, University of Michigan
For more information, visit: 
---