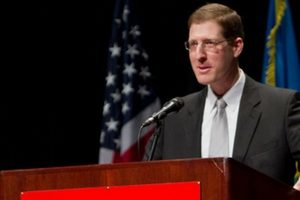 Dr. Avinoam Patt to Lecture on Holocaust Remembrance in the Provost's Distinguished Speaker Series
It is an honor to announce that our Director Avinoam Patt is invited to lecture at the Provost's Distinguished Speaker Series, which "provides an opportunity for our most recently-inducted Board of Trustees Distinguished Professors and Endowed Chairs to share advances in their expertise and engage thought-provoking discussions." [Learn more about this series and its speakers.]

Save the Date: February 26, 2019, 4:00 - 5:00 p.m.
Dr. Patt's lecture will address the topic of "Trauma, Testimony, and Time: Remembering the Holocaust in the 21st Century."
The event is free and open to the public. It takes place at the Konover Auditorium in the Thomas J. Dodd Research Center on the Storrs Campus. A reception will follow in the Dodd Lounge with light refreshments. If you require an accommodation to attend, please notify provost@uconn.edu.
About the speaker:
Avinoam J. Patt, Ph.D. is the Doris and Simon Konover Chair of Judaic Studies and Director of the Center for Judaic Studies and Contemporary Jewish Life at the University of Connecticut. He is the author of Finding Home and Homeland: Jewish Youth and Zionism in the Aftermath of the Holocaust (2009); co-editor (with Michael Berkowitz) of a collected volume on Jewish Displaced Persons, titled We are Here: New Approaches to the Study of Jewish Displaced Persons in Postwar Germany (2010); and is a contributor to several projects at the USHMM including Jewish Responses to Persecution, 1938-1940 (2011). Most recently, he is co-editor of a new volume on The Joint Distribution Committee at 100: A Century of Humanitarianism (2019), Laughter After: Humor and the Holocaust (2020), and Understanding and Teaching the Holocaust (2020). He is currently completing a new book on the early postwar memory of the Warsaw Ghetto Uprising.
---