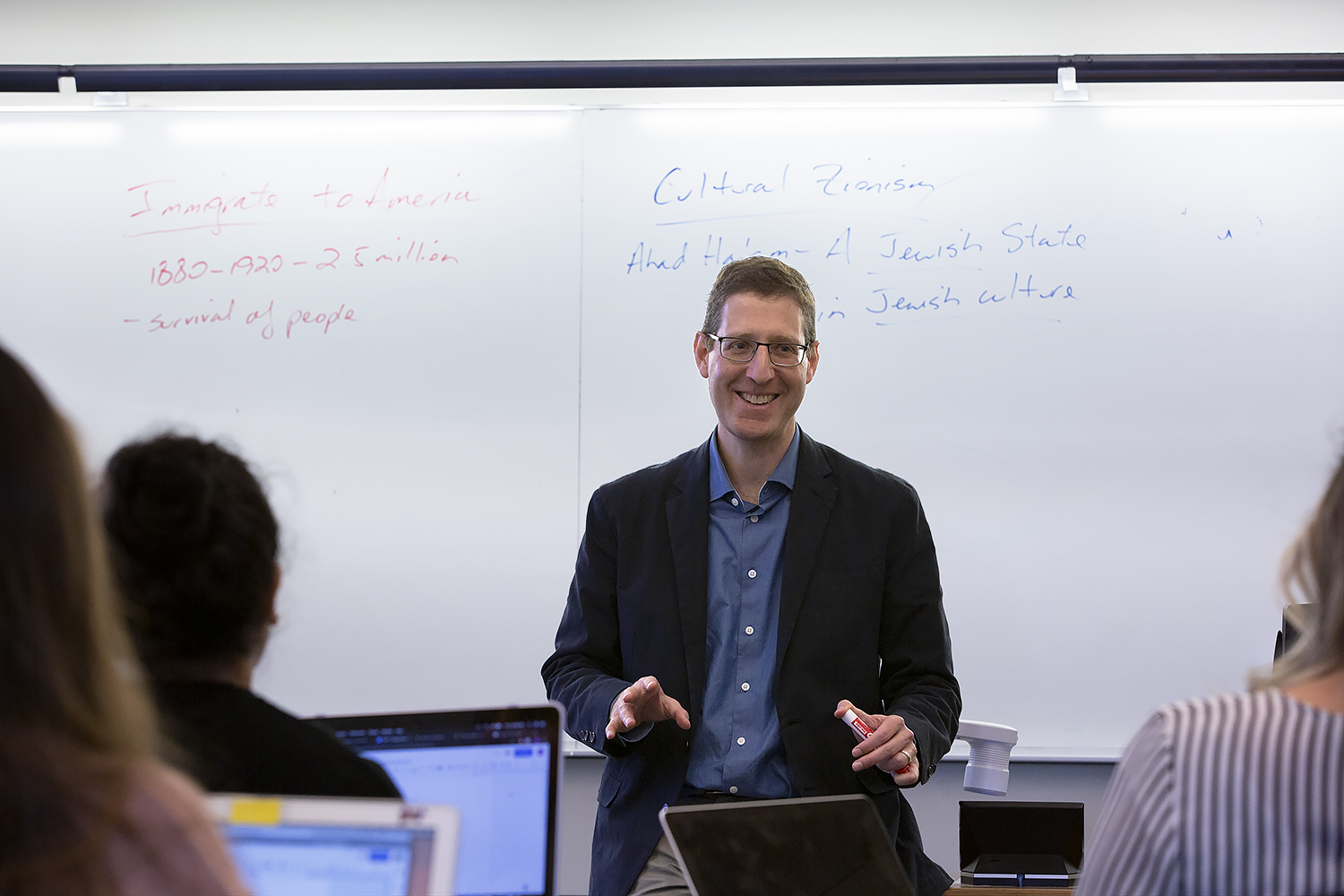 Christine Buckley from UConn Today interviewed Dr. Avinoam Patt, Director of the Center for Judaic Studies and Contemporary Jewish Life, on the question of Jewish Humor. The phenomenon of many Jews being funny was explained by Patt through the position of the immigrant: As a coping strategy humor can bridge cultural differences and signal harmlessness to the majority of society. But there is also a specific epistemology to that position: From the margins, one is more likely to gain critical insights into society, which then takes the form of a joke. In his notion of Jewish humor being primarily an exilic feature, Patt transcends the particularism of Jewish humor to more universal questions of being a minority and the quest for identity.
Dr. Patt became the Center's Director in August 2019, and so Buckley's piece further uses the opportunity to offer a nuanced biographical portrayal of him, linking his academic interests to his personal experiences. Patt shares what it was like to grow up as the son of two Israeli parents in Houston, Texas, how he entered the field of Jewish Studies, and where he finds intersections between his current two main interests, Holocaust Studies and Jewish Humor, which "might seem incongruous" at first. As the new director, Dr. Patt set himself the goal of expanding the Judaic Studies section at UConn, while also strengthening the Center's outreach program beyond the borders of the campus.
The piece appeared in UConn Today on October 28, 2019, and can be read online in full length here.
---