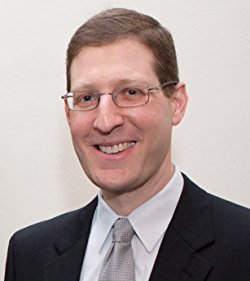 March 12, 2020
Tayere Chaverim (Dear Friends)!
As you likely already know, UConn has suspended all in-person classes from March 23-April 6 (and perhaps beyond). We will begin online classes when the students complete Spring Break on March 23. Likewise, the Mandell JCC in West Hartford has also decided to cancel upcoming public programs to minimize person-to-person transmission of the virus.
This means we will need to reschedule all of our upcoming public programs (listed below). While this may be disappointing, if these disruptions help slow the spread of the virus then it will certainly be worth it. We have postponed all Center programs between now and April 6. We will make a determination on programs scheduled for late April in the next few weeks.
As Moses said to Joshua (Deuteronomy 31:7) and as members of the Hashomer Hatzair youth movement would greet one another in Hebrew: Chazak ve-Ematz (be strong and courageous!)
Zay gezunt un shtark (Be healthy and strong!)
Avi
THE FOLLOWING CENTER FOR JUDAIC STUDIES PROGRAMS HAVE BEEN POSTPONED:
March 12, 2020 at 7:30 PM | Holy Silence Film Screening and Post Film Discussion at the Mandell JCC with Director Avinoam Patt; Steven Pressman, Emmy-nominated writer, producer, and director; and Dr. Suzanne Brown-Fleming, United States Holocaust Memorial Museum
March 18, 2020 at 7 PM | Ilan Stavans and Josh Lambert, How Yiddish Changed America; co-sponsored with ALEPH, Jewish Hartford European Roots, and the Mandell JCC | Mandell JCC, West Hartford
March 23, 2020 at 7 PM | REEL Israel - A Panel Discussion at the Mandell JCC with Director Avinoam Patt, Prof. Jeremy Pressman, and Tom Wainrich, Mandell JCC Israel Program Coordinator
March 25, 2020 at 11:30AM | Yiddish Tish
March 30, 2020 at 7 PM | Stand-up Comic MODI; co-sponsored with UConn Hillel and the UConn College of Liberal Arts and Sciences | UConn Hillel House, Storrs Campus
April 1, 2020 at 7 PM | Ferne Pearlstein and Robert Edwards, The Last Laugh. Film screening and book launch with Avinoam Patt, ed, Laughter After: Humor and the Holocaust; co-sponsored with University of Hartford Greenberg Center and the Mandell JCC | Mandell JCC, West Hartford
April 20, 2020 at 5 PM | Christopher Browning, "Holocaust History and Survivor Testimony 75 Years After Liberation"; Annual Academic Convocation on the Holocaust and UConn Judaic Studies 40th anniversary event; co-sponsored with UConn Hillel, the Human Rights Institute, the Humanities Institute, the Neag School of Education, and the Thomas J. Dodd Research Center  | UConn Student Union Theater, Storrs Campus
April 22, 2020 at 12 PM | German-Jewish author Olga Grjasnowa, Germany's Struggle with Cultural Diversity; with German Studies, Global Affairs, and the Human Rights Institute | Room 236, Oak Hall, Storrs Campus
April 28, 2020 at 5:30 PM | Legacies of European Jewry: The Second Generation and Beyond | Panel discussion at UConn Stamford
April 29, 2020 at 11:30AM | Yiddish Tish
Please visit our programming page to stay up-to-date on event information.
---