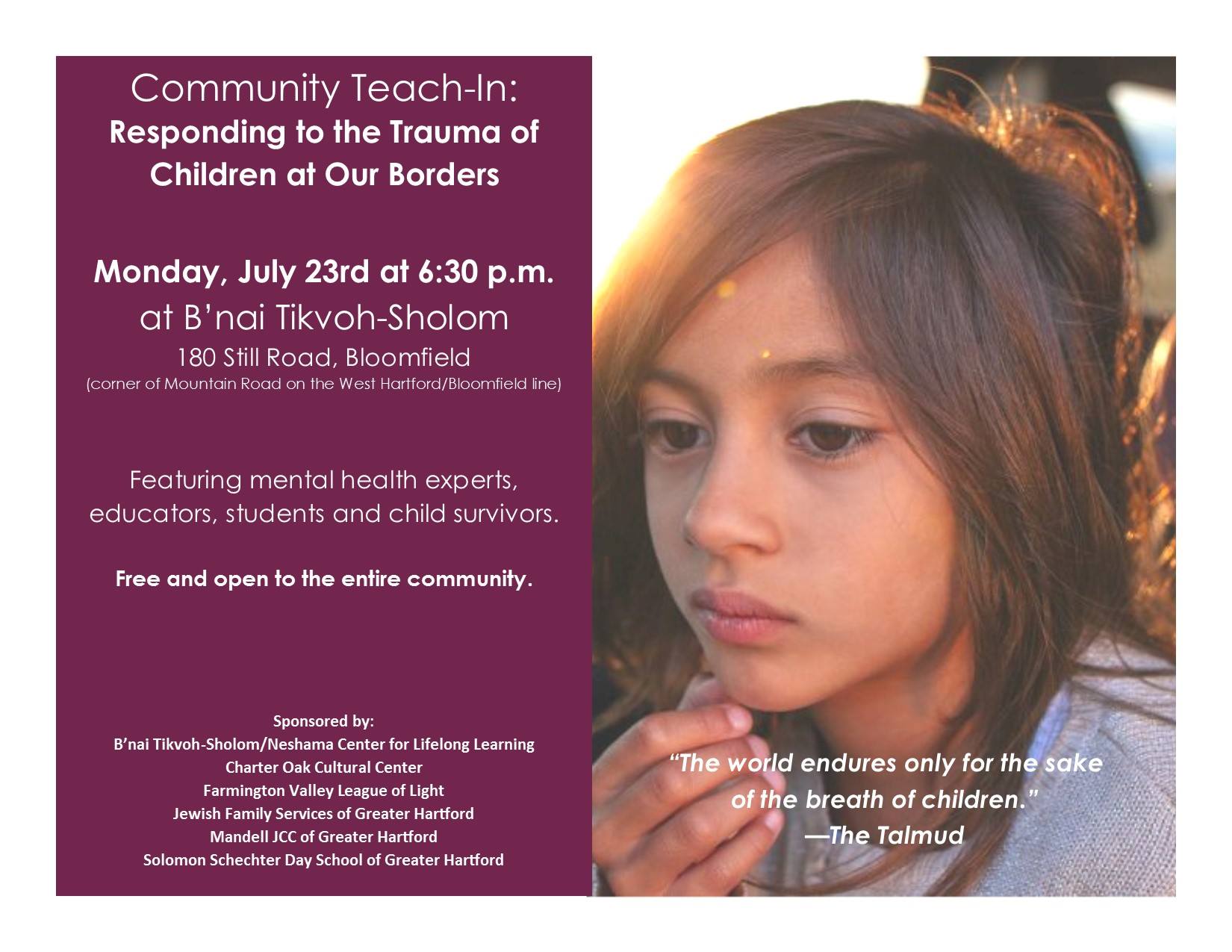 The Center for Judaic Studies will be co-sponsoring a Community Teach-In on Monday, July 23, at 6:30 pm. "Responding to the Trauma of Children at Our Borders" will be held at B'nai Tikvoh-Sholom (180 Still Road, Bloomfield, on the corner of Mountain Road on the West Hartford/Bloomfield line).
The program is free and open to the entire community and will feature mental health experts, educators, students and child survivors.
This event is sponsored by B'nai Tikvoh-Sholom/Neshama Center for Lifelong Learning; Mandell JCC of Greater Hartford; Charter Oak Cultural Center; Jewish Family Services of Greater Hartford; Farmington Valley League of Light; Solomon Schechter Day School of Greater Hartford; and UConn Center for Judaic Studies and Contemporary Jewish Life.