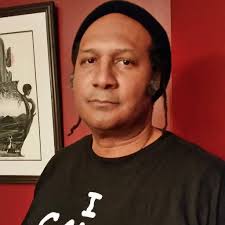 Professor Lewis Gordon Presents:

Hidden Communities: Jews of Color in North America
Sunday, April 17 @ 2:00 p.m.
Meeting Room, West Hartford Public Library
Stories of the Jewish people are told in a way that ignores what we have been for most of our history: people of color. Even the academic work of "experts" in Jewish studies reinforces the near-invisibility of Jewish people of color.
This talk will explore the circumstances that have led to such historical amnesia, and conclude with reflections on why it is important to recognize and celebrate the tapestry of Jewish diversity and the life-affirming possibilities it offers. 
Professor Lewis Gordon teaches courses in philosophy, Africana studies, and Judaic studies at UConn and at universities in Europe, Africa, and the Caribbean.  He is a member of Kehilat Chaverim. 
The talk is sponsored by Kehilat Chaverim and is free and open to the public. Light refreshments will be served.
Park in the Isham Garage and bring your ticket for validation at the library