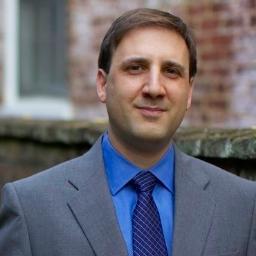 Professor James Loeffler will discuss his recently published book Rooted Cosmopolitans: Jews and Human Rights in the Twentieth Century (Yale University Press).
The talk will be held on Monday, October 8, from 7:00-9:00 pm at the University of Hartford (200 Bloomfield Avenue, West Hartford) in the Millie and Irving Bercowetz Research Library at the Maurice Greenberg Center for Judaic Studies located in the Harry Jack Gray Center. Seating is limited and reservations are required. Please contact Susan Gottlieb at mgcjs@hartford.edu or 860-768-5018.
The lecture is free and open to the public. It is made possible by the UConn Center for Judaic Studies and Contemporary Jewish Life, the University of Hartford Maurice Greenberg Center for Judaic Studies, and the UConn Department of Literatures, Cultures, and Languages.
About the Speaker
James Loeffler is associate professor of history and Jewish studies at the University of Virginia and former Robert A. Savitt Fellow at the Mandel Center for Advanced Holocaust Studies of the United States Holocaust Memorial Museum. He received his AB from Harvard and his MA and PhD from Columbia University. A specialist in Jewish and European history, and the history of human rights, his publications include The Most Musical Nation: Jews and Culture in the Late Russian Empire (Yale University Press, 2010) which was recognized for several awards, including the Association for Slavic, East European, and Eurasian Studies 2011 USC Book Prize in Literary and Cultural Studies for outstanding monograph published on Russia, Eastern Europe or Eurasia in the fields of literary and cultural studies and the American Society of Composers, Authors & Publishers (ASCAP) 2011 Deems Taylor-Béla Bartók Award for Outstanding Ethnomusicology Book.
From the Publisher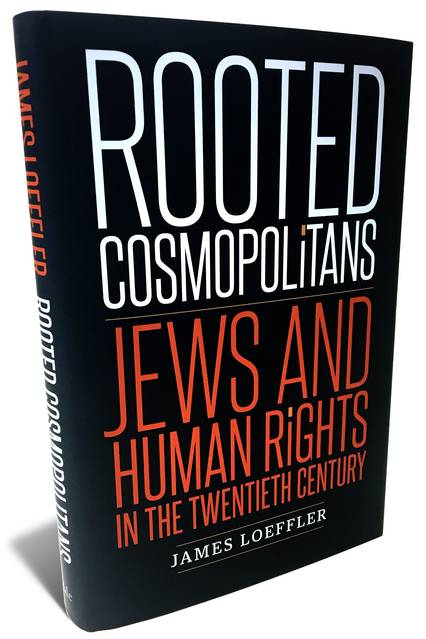 A stunningly original look at the forgotten Jewish political roots of contemporary international human rights, told through the moving stories of five key activists
The year 2018 marks the seventieth anniversary of two momentous events in twentieth-century history: the birth of the State of Israel and the creation of the Universal Declaration of Human Rights. Both remain tied together in the ongoing debates about the Israeli-Palestinian conflict, global antisemitism, and American foreign policy. Yet the surprising connections between Zionism and the origins of international human rights are completely unknown today. In this riveting account, James Loeffler explores this controversial history through the stories of five remarkable Jewish founders of international human rights, following them from the prewar shtetls of eastern Europe to the postwar United Nations, a journey that includes the Nuremberg and Eichmann trials, the founding of Amnesty International, and the UN resolution of 1975 labeling Zionism as racism. The result is a book that challenges long-held assumptions about the history of human rights and offers a startlingly new perspective on the roots of the Israeli-Palestinian conflict.
For more, visit: https://yalebooks.yale.edu/book/9780300217247/rooted-cosmopolitans
---