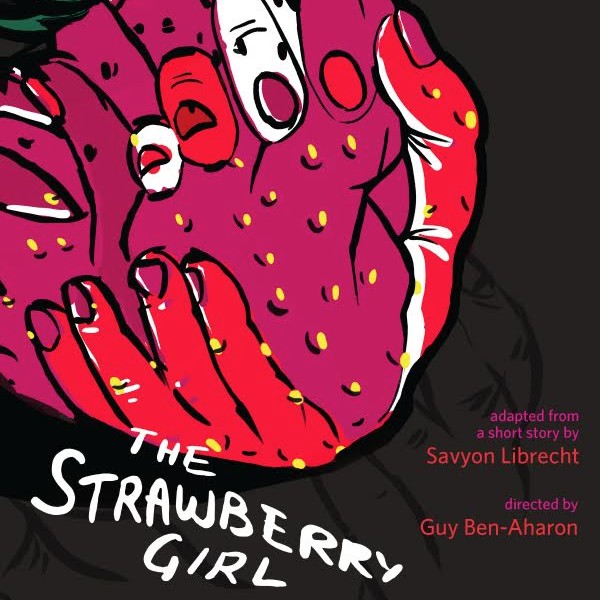 The Center for Judaic Studies and Contemporary Jewish Life at UConn will be hosting a performance of Savyon Liebrecht's play, The Strawberry Girl, followed by a conversation led by the play's director, Guy Ben-Aharon. The show will take place on Monday, October 22 at 6PM in the Konover Auditorium at the Dodd Research Center on the Storrs campus. The program is free and open to the public. A reception will immediately follow.
Founder of Israeli Stage and director of the play, Guy Ben-Aharon, brings Savyon Liebrecht's heart-wrenching story, The Strawberry Girl, to life on the stage. The one-woman show, presented in English, tells the haunting Holocaust story of a German woman and her son Ludwig who live in Poland, where her husband works at a "factory." Their lives change after she meets a Jewish girl who grows strawberries, as big as a man's fist. The play deals with the confrontation of blissful ignorance and a tragic personal intimacy.
The Strawberry Girl has toured to Boston College (sponsored by the Laura and Lorenz Reibling Foundation, German Consulate of Boston), Brandeis University (Center for German and European Studies, Hadassah Brandeis Institute), Goethe Zentrum Atlanta, Lesley University (Lesley Hillel, CJP), NewBridge on the Charles, Temple Emmanuel of Newton, Temple Isaiah of Lexington, Trinity College (Trinity Hillel), Wellesley College (German Studies Department, Jewish Studies Department, English Department, Theatre Department).
If you require an accommodation to participate, please contact Pamela Weathers at pamela.weathers@uconn.edu or 860-486-2271.
---