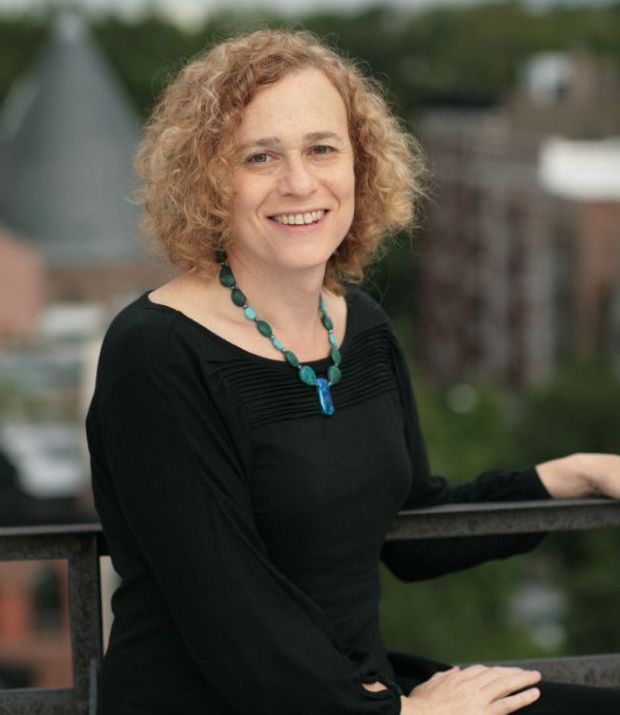 Please join us at the UConn Stamford Campus Art Gallery on Tuesday, November 6, from 5:30 to 7:00 pm when Dr. Joy Ladin will present "The Soul of the Stranger: A Special Lecture for Election Night." The evening will launch her latest book, The Soul of the Stranger: Reading God and Torah from a Transgender Perspective (Brandeis University Press, 2018).
The program is free and open to the public, and refreshments will be served.
If you require an accommodation to participate, please contact Stamford Coordinator for Judaic Studies Professor Frederick Roden at frederick.roden@uconn.edu or 203-251-8559.
About the Presentation
Dr. Ladin's talk will explore how the experiences of transgender people and other "hyper-minorities" – people who are different in ways that set them apart from most members of their communities – can help us understand the difficult relations between God and humanity portrayed in much of the Hebrew Bible. Drawing on her personal experience of being both a hyper-minority – the only openly transgender person at her Orthodox Jewish university – and someone who lived for decades as a middle-class white male, Dr. Ladin will discuss how the ways we relate to those we see as strangers affects the way we relate to the ultimate stranger, God.
About the Speaker
Joy Ladin, Gottesman Professor of English at Yeshiva University, is the first openly transgender employee of an Orthodox Jewish institution. She is the author of National Jewish Book Award finalist Through the Door of Life: a Jewish Journey Between Genders and nine books of poetry. Her work has been recognized with a National Endowment of the Arts fellowship and a Fulbright Scholarship, among other honors.
Directions to UConn Stamford
The UConn Stamford campus is on Broad Street between Washington Boulevard and Franklin Street; officially 1 University Place, Stamford, CT.
When using GPS, please use the address 1 University Place, Stamford, CT 06901. The nearest parking garages are the Target and Bell Street, garages. Please click here for a map of these parking garages.
---