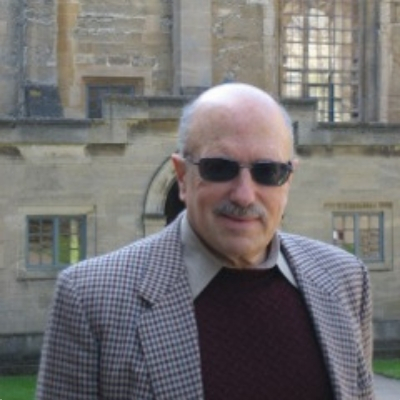 On Monday, September 9, UConn Stamford Professor Steven Wander will present "Flavius Josephus, Jewish Historian of the First Century, and his Influence on Imperial Roman and Early Medieval Art." The talk will be held at the UConn Stamford campus in the Multi-Purpose Room (MPR) from 5:00-6:00 pm.  
The talk is free and open to the public. It is sponsored by the UConn Center for Judaic Studies and Contemporary Jewish Life. If you require an accommodation, please contact Stamford Coordinator for Judaic Studies Professor Fred Roden at frederick.roden@uconn.edu or 203-251-8559.
About the Talk
Art History Professor Dr. Wander will speak on the texts of Josephus concerning some of the most important artworks to survive: The Arch of Titus in Rome, the rear panel of the Franks (Auzon) Casket, and the Codex Amiatinus.
About the Speaker
Steven H. Wander, currently an adjunct professor of Art and Art History at the University of Connecticut, Stamford, holds a master's degree in medieval Art History from the University of California, Berkeley, and a PhD from Stanford University. Previously, he was a professor at the University of California, Irvine, where he taught advanced courses in medieval art, his specialty. Wander has published widely in the field with books, articles, and scholarly reviews. His recent work includes three papers on the influence of Josephus on artworks of the Middle Ages and a critical edition of the Joshua Roll. His paper in the Metropolitan Museum Journal is the basis for their display of seventh-century imperial silver plates and won the annual faculty award from the Medieval and Renaissance Center at UCLA. He has also received grants from the National Endowment for the Humanities, the American Council of Learned Societies, and the Fulbright program.
---